Focus on user experience
User-first focus
on all interactions: web and app logins, transaction confirmation, authorization of sensitive operations, helpdesk authentication
Intuitive touchpoints
for a variety of users: tech-savvy, irregular, corporate, those that do not wish to use their mobile devices
For every user interface & technology agnostic
suitable for mobile, web (laptop and desktop), tablets, smart home devices
Focused on the corner cases
where friction and frustration become apparent
Available factors
Methods Showcase
One-Touch (Push)
Using push notifications, users authenticate or confirm a transaction by tapping approve on the mobile authenticator app.
QR-Code
By scanning a generated QR code with the secure mobile authenticator app or hardware token, users login or approve a transaction in a matter of seconds.
Adaptive
An invisible line of defense that is completely secure through machine learning algorithms and the deep context graph. Zero-friction guaranteed.
App-Code (TOTP)
Timed One-Timed Passcodes (TOTP) are generated every 30 seconds on the mobile authenticator app or hardware token allowing users to authenticate an action offline or off the grid.
FIDO2
Support for roaming and platform authenticators for every web interaction suitable for passwordless and phishing prevention.
SMS-Code
The user enters a timed security passcode that is sent to them via SMS in order to confirm their action.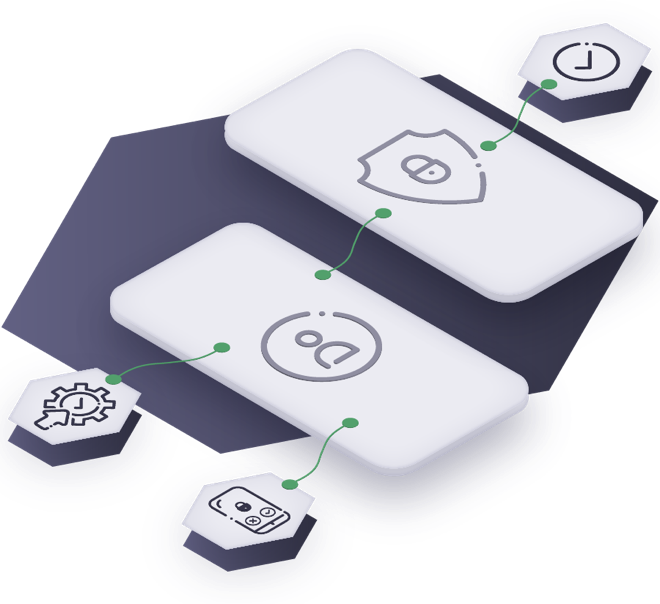 Corner Cases
Migrating to a new smartphone
Users change their smartphone every 2 years
95% of users are logged out of their accounts after changing smartphones
A typical tier 1 bank receives +75k helpdesk calls a year from frustrated users
Automatic Token Recovery
Futurae customers benefit from the Automatic Recovery feature, leveraging cloud-based techniques to instantly restore user's accounts when they buy a new smartphone.
Corner Cases
Smooth authentication for offline users
We build all our systems with all the necessary precautions and following the best industry standards, such as the OWASP security engineering guidelines. But there's no better way to test a system than getting the real bad guys to break it. Futurae routinely mandates third parties to perform gray-box pen-testing on all our systems:
17% of authentication attempts with legacy products fail
5% of users suffer from reception issues
83% of users check their ebanking while travelling
Smart Fallback
Futurae customers benefit from the flexibility and tight integration of multiple online and offline methods that can be carefully combined to make sure that users always access their services.
Ready to get started?
The best way to understand it all is to book a demo. Our team is proud to provide you with the best security design tailored to your needs, your users, and your vision.
Book a Demo
Contact Sales