The Swiss-based cybersecurity startup Futurae Technologies, recognized for its comprehensive and innovative authentication portfolio, drives value for its customers by focusing on user comfort and easy implementation. To accelerate their market expansion, they have closed a CHF 2M financing round, led by AXA Venture Partners and DIventures.
Futurae Technologies founded by ETH Zurich security researchers, offers a comprehensive and innovative authentication portfolio. Its future-proof and leading product 'Zero-Touch', offers two-factor authentication that works without any user interaction. The technology uses a machine learning algorithm to securely authenticate the user via ambient noise, ultra-sound and context information.
Sandra Tobler, CEO of Futurae says "We see companies striving to continuously meet customers' expectations, offer more personalized services, and improve the customer experience. IT security should not be a stumbling block but rather integrate seamlessly into the digital user journey".
In addition to 'Zero-Touch', Futurae complements its product portfolio with a range of multi-factor authentication methods that offers companies full flexibility with 'One-Touch' solutions, transaction signing and IoT authentication. Distinguished as a 'Gartner Cool Vendor 2018 in Identity and Access Management', Futurae API enables swift and uncomplicated integration into a company infrastructure for secure and easy end-user logins to web and mobile applications.
This financing round of 2 million Swiss francs will be used to accelerate market expansion. The round was led by AXA Venture Partners and DIventures, with participation of Zürcher Kantonalbank and Stefan Muehlemann, founder and CEO of Loanboox. "With Futurae, we have found our first Swiss investment to join our growing portfolio. Switzerland has shown itself to be a forerunner in the deep tech scene, with ETH Zurich producing high quality cybersecurity technology for the global market." says François Robinet, Managing Partner of AXA Venture Partners and member of the Board of Futurae Technologies. Thomas Hilgendorff who joins him on the Board adds, "DIventures is looking forward to working with Futurae. We see Futurae's novel and human-centric cybersecurity products fundamentally shaping the Identity Access Management infrastructure in the financial and insurance sector."
Futurae is currently working with major players in the identity and access management domain within the financial and insurance industry, as well as with fast-growing startups.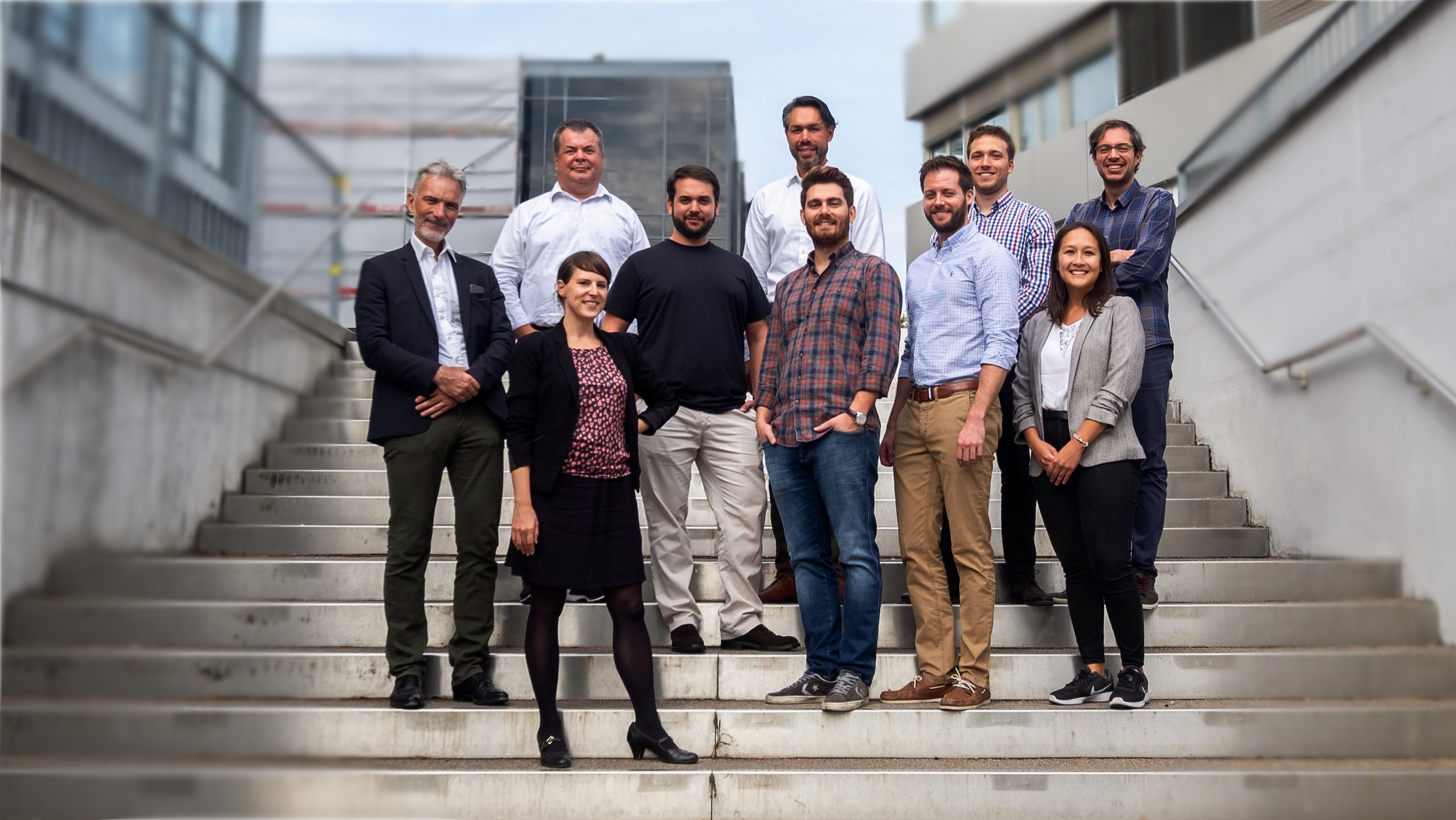 Back row (from the left): François Robinet (Managing Partner of AXA Venture Partner), Thomas Hilgendorff (CEO DIventures Management), Gaetano Mecenero (CMO, Futurae), Jonas Passerini (Security Engineer, Futurae), Nikos Karapanos (CTO, Co-Founder Futurae)
Front row (from the left): Sandra Tobler (CEO, Co-Founder Futurae), Claudio Marforio (COO, Co-Founder Futurae), Ilias Rinis (Senior Engineer, Futurae), Mike Resvanis (Lead Engineer, Futurae), Gina Schlatter (Customer Success Manager, Futurae)




Futurae Technologies schliesst eine CHF 2 Millionen Finanzierungsrunde, um den Wandel in der sicheren Authentisierungslandschaft voranzutreiben
#### Das Schweizer Cybersecurity-Startup Futurae Technologies ist für sein umfassendes und innovatives Zwei-Faktor-Authentisierungsportfolio bekannt und legt grossen Wert auf Benutzerkomfort und einfache Implementierung. Um die Marktexpansion zu beschleunigen, haben sie eine 2-Millionen-Runde abgeschlossen, die von AXA Venture Partners und DIventures geleitet wurde.
Futurae Technologies wurde von Sicherheitsforschern der ETH Zürich gegründet und bietet eine starke Multi-Faktor Authentisierungs-Suite an. Das Kernprodukt ist 'Zero-Touch', eine Zwei-Faktor-Authentisierungslösung, die ohne Benutzerinteraktion auskommt. Die Technologie verwendet einen maschinellen Lernalgorithmus, um den Benutzer über Umgebungsgeräusche, hochfrequenziertem Ton und Kontextinformationen sicher zu authentisieren.
Sandra Tobler, CEO von Futurae sagt: "Unternehmen stehen unter der Herausforderung die steigenden Erwartungen der Kunden zu erfüllen, mehr personalisierte Dienstleistungen anzubieten und gleichzeitig das Kundenerlebnis zu verbessern. IT Sicherheit sollte kein Stolperstein sein, sondern sich nahtlos in die 'User Journey' integrieren."
Neben 'Zero-Touch' ergänzt Futurae sein Produktportfolio mit einer Reihe von Multi-Faktor-Authentisierungsmethoden, die Unternehmen volle Flexibilität mit 'One-Touch'-Lösungen, Transaktionssignierung und IoT-Authentisierung bietet. Die als "Gartner Cool Vendor 2018 für Identity and Access Management" ausgezeichnete Futurae-API, ermöglicht eine schnelle und unkomplizierte Integration in eine Unternehmensinfrastruktur für sichere und einfache Endbenutzeranmeldungen für Web- und mobile Anwendungen.
Mit dieser Finanzierungsrunde von 2 Millionen Franken wird die Marktexpansion beschleunigt. Die Finanzierungsrunde wurde von AXA Venture Partners und DIventures mit Beteiligung der Zürcher Kantonalbank und Stefan Muehlemann, Gründer und CEO von Loanboox, geleitet. "Mit Futurae haben wir unsere erste Schweizer Investition in unser wachsendes Portfolio aufgenommen. Die Schweiz hat sich als Vorreiter in der Deep-Tech-Szene erwiesen. Die ETH Zürich produziert hochwertige Cybersecurity-Technologie für den globalen Markt ", sagt François Robinet, Managing Partner von AXA Venture Partners und Mitglied des Verwaltungsrats von Futurae Technologies. Thomas Hilgendorff, der ebenfalls einen Sitz im Verwaltungsrat hat, fügt hinzu: "DIventures freut sich auf die Zusammenarbeit mit Futurae. Wir sehen, dass Futuraes innovative und auf den Menschen ausgerichtete Cybersicherheitsprodukte, die Identity, Access Management-Infrastruktur im Finanz- und Versicherungssektor grundlegend verbessern können."
Futurae arbeitet mit wichtigen Akteuren im Identity, Access Managementbereich, der Finanz- und Versicherungsbranche sowie mit schnell wachsenden Startups zusammen.
Contact: