Zurich, 28 September 2023 — Futurae, a leading Cybersecurity company providing authentication, transaction security and fraud prevention software, is delighted to announce strong growth in activity and key leadership changes. Philippe Cayrol has been appointed as the new Chief Executive Officer (CEO), by Sandra Tobler who will remain Chairwoman and operationally transition to the role of Chief Customer Officer (CCO).
As the global cost of fraud for banks is predicted by Nilson to reach $40bn in 2027, fueled by a steep rise of online fraud, Futurae's solutions have risen to meet the escalating demand. The company has experienced remarkable growth, with a 110% increase in usage over the last 12 months, now enabling several million end-users of banks and fintechs. Joining a distinguished list of over 120 institutions are new clients and partners such as Rothschild & Co., Barclays, Netcetera and Raiffeisen. These clients have been convinced by the strength and modularity of Futurae's technology, which foster high standards of security whilst decreasing end-user friction.
Philippe Cayrol, a seasoned executive with a notable track record in both the tech industry (including roles at BlaBlaCar and Loanboox) and the financial sector (with prior experience at J.P. Morgan). Philippe Cayrol expressed his enthusiasm for the position:
I am honored to lead one of Switzerland's most dynamic SaaS companies. Our clients have shown deep trust in our products, and our rapid growth presents an exciting opportunity. We enhance security while providing a seamless user experience, with the ultimate goal of establishing Futurae as a European leader in cybersecurity for banking, fintech, insurance and payment industries.
Chairwoman Sandra Tobler remarked on the appointment, saying: "We are delighted to welcome Philippe in the team. The team has reached very strong development milestones in the last 2 years and Philippe's experience will help us to push our growth further on a global level."
In tandem with the CEO appointment, Futurae is implementing strategic changes to its management team. Claudio Marforio and Nikos Karapanos, co-founders of the company, will assume the roles of Chief Product Officer (CPO) and Chief Technology Officer (CTO), respectively. Linda Brunner will take on the position of Chief Operating Officer (COO). These changes are designed to reinforce Futurae's leadership and drive innovation in cybersecurity.
The Futurae team is united in its commitment to address critical challenges posed by cyber threats, particularly those associated with password fatigue, impersonations and increasingly complex attacks involving AI. In Q2 2023, Surfshark reported that an estimated 28 million digital accounts were breached in Europe alone, up 56% on Q1. At the same time, some users are starting to report fatigue from the hassle of multi-factor authentication. Futurae's intelligent solutions such as adaptive authentication, automatic account recovery and transaction confirmation are uniquely poised to provide a high-level of security whilst enabling a reliable and pleasant experience for end-users across online channels.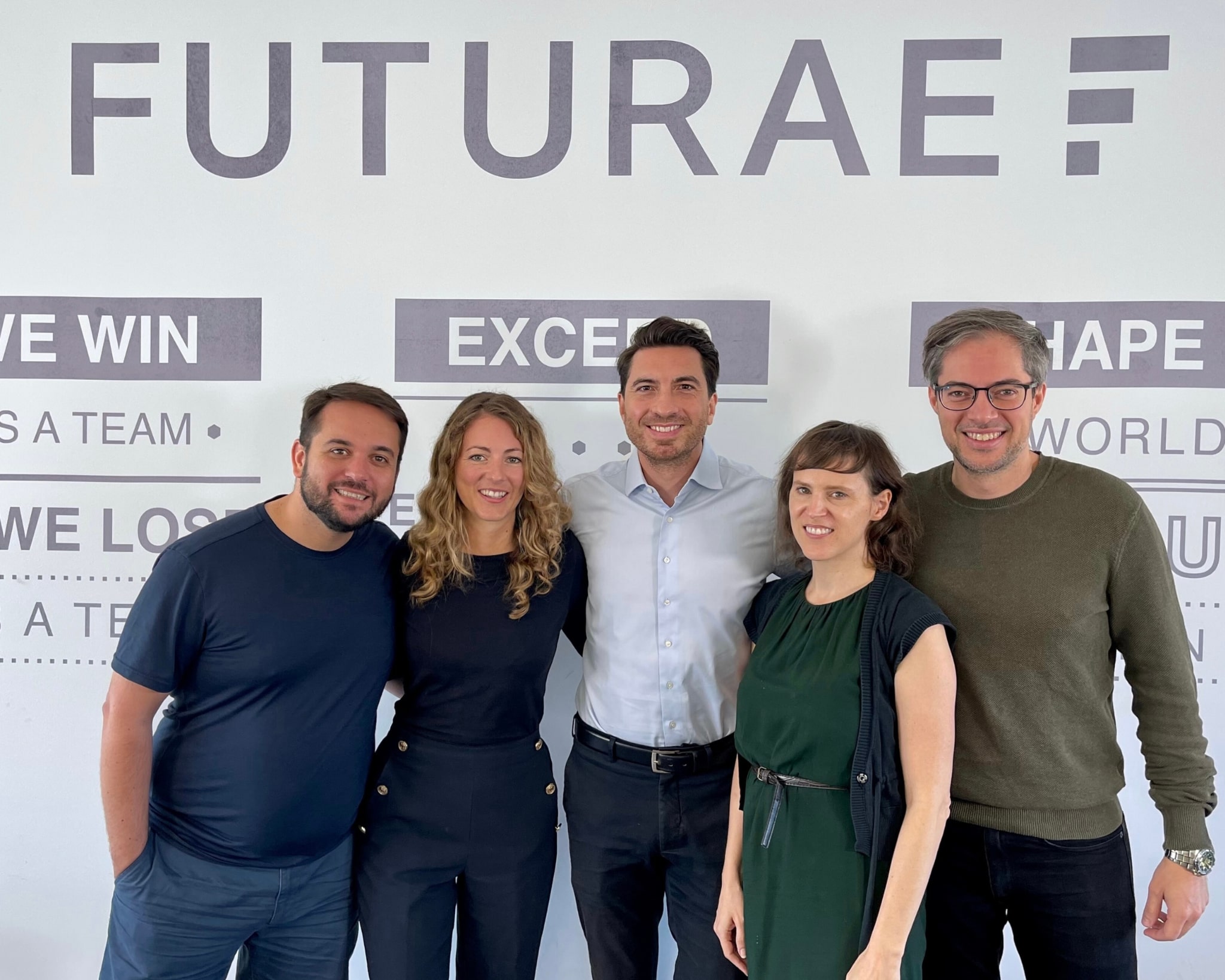 From left to right: Claudio Marforio, Linda Brunner, Philippe Cayrol, Sandra Tobler, Nikos Karapanos
Press contact:
Futurae Technologies AG, Eichstrasse 23, 8045 Zürich, news@futurae.com
Gaetano Mecenero, Tel. +41 44 500 88 26