The Futurae System Status page is here. The status page enhances the visibility and transparency of all Futurae services and allows customers, partners, and the general public to stay constantly informed about any incidents.
We take our customers' operational capacity seriously and aim to enhance their reliability by introducing the live status page! At Futurae, we manage cloud deployment with built-in redundancy, monitoring, and world-class anti-DDoS solutions. Nonetheless, we always strive to provide clear and precise information in the unlikely event of unplanned downtime. While we monitor our systems 24/7 from vantage points across the globe, our customers have always been able to directly verify the availability of the Futurae service through dedicated API endpoints. Now, in an effort to provide even more insights into our operations, our customers will be able to review current and historical incidents on our status page.
How to use it?
The new status page is available at https://futuraestatus.com/ and is accessible at any time and from anywhere.
The type of announcements vary from informational to maintenance reporting and are organized by the Futurae services:
API (including Auth API, Admin API, SMS, Status Callbacks, and Push Notifications)
WebWidget
Futurae Admin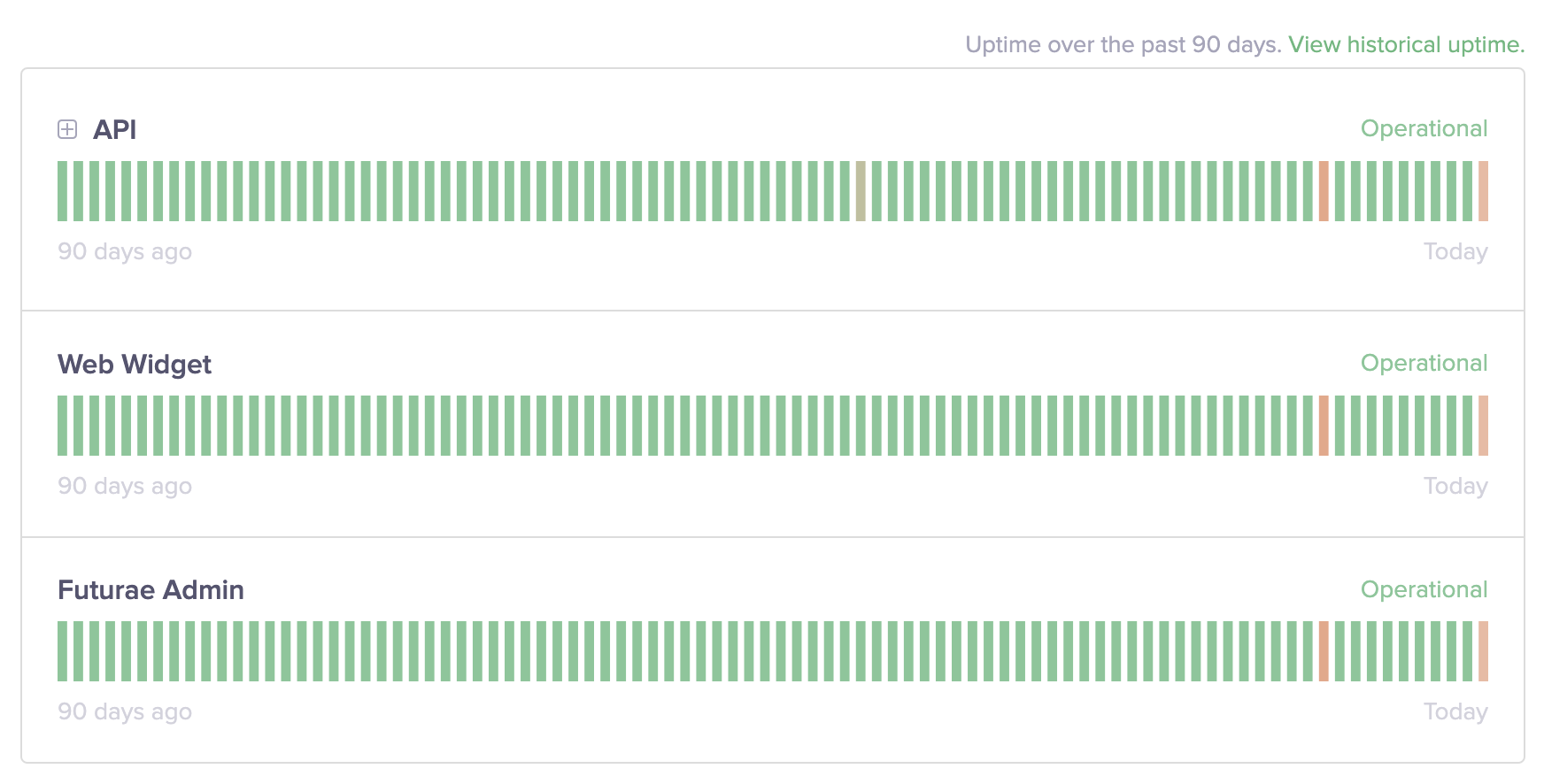 The entire process of an incident is recorded from the moment it is identified until it has been resolved by the Futurae team.
Ease of Alerting
Customers using the Enterprise Support package and those wishing to receive direct notifications can subscribe to receive prompt information via email or webhook. To subscribe to this service, email us at support@futurae.com.
Are you interested in learning more about our new features? Our team is happy to answer any questions you might have or present you with a demo. Click to talk to an expert.