Highly secure two-factor authentication without human interaction for even quicker and easier access to the Boardroom.
The technology startups Sherpany and Futurae, both leaders in their fields, are collaborating with the goal of giving executive committees quicker and easier access to their meeting management tool. Executives will benefit from this collaboration, which will enable them to access their meeting documents in Sherpany Boardroom without the tedious process of entering a six-digit mobile code – and with even greater security. This is made possible by the integration of the new Futurae authentication suite, which significantly increases security and user-friendliness.
The Zurich based software companies Sherpany and Futurae have entered into a collaboration. With Boardroom, Sherpany provides executives with a highly secure, efficient and thorough digital meeting management solution that enables better and quicker decision-making. The integration of Futurae's 'Zero-Touch' product gives users an authentication solution that fulfills the highest security requirements while also providing unparalleled user-friendliness.
Futurae offers a comprehensive, innovative authentication suite. Its core product is Zero-Touch, a two-factor authentication solution that works without user interaction. The technology uses a machine learning algorithm to securely authenticate the user via ambient noise.
'Sherpany isn't just a new client, but a valuable partner and potential multiplier,' says Sandra Tobler, CEO of Futurae. 'Our collaboration with Futurae underlines our ambition to always offer our customers the most innovative products possible,' comments Tobias Häckermann, CEO of Sherpany.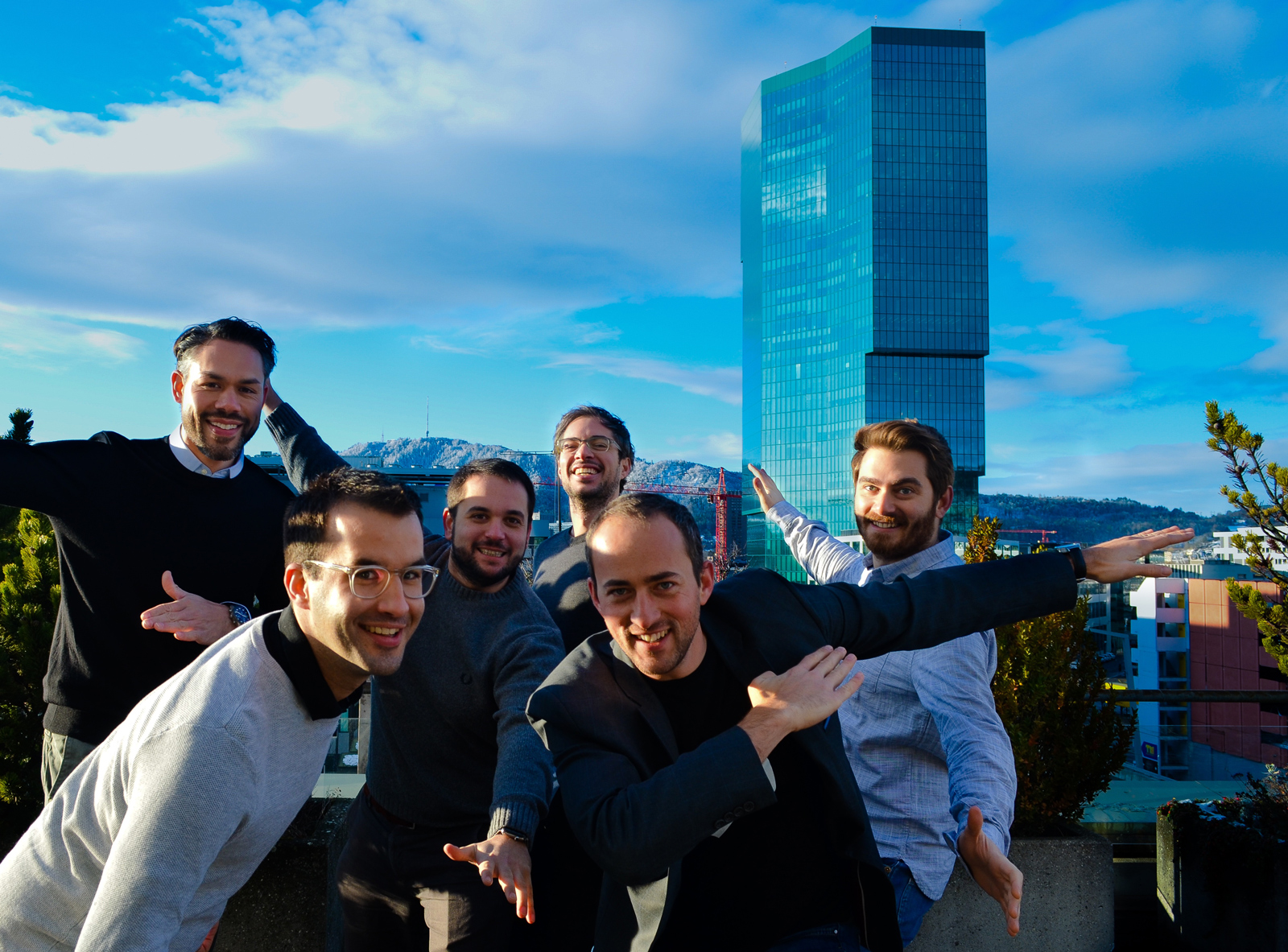 Front row (from the left): Mathias Brenner (CTO, Sherpany), Tobias Häckermann (CEO, Sherpany)
Back row (from the left): Gaetano Mecenero (CMO, Futurae), Claudio Marforio (COO, Futurae), Nikos Karapanos (CTO, Futurae), Ilias Rinis (Senior Software Engineer, Futurae)
About Sherpany:
Sherpany is the leading European provider of digital boardroom solutions and provides its services to some of Europe's largest companies. Our platform transforms management decision-making processes, enabling better decisions to be reached within a shorter time.
Sherpany is headquartered in Zurich, with branches throughout Europe.
About Futurae:
Futurae offers a strong suite of multi-factor authentication tools that provide a high degree of security and improve the customer experience while protecting the user's privacy. The suite consists of a range of authentication methods that offer companies full flexibility (e.g. push-based, mobile-only or sound-based; the innovative autonomous 'Zero-Touch' product). In addition, Futurae enables swift and uncomplicated integration into a company's existing infrastructure and reduces overall operating costs.
Contact: