AMNIS Treasury Services has selected Futurae Technologies as a strong authentication partner. Through this cooperation, the AMNIS platform will be providing the highest level of security to their users, whilst maintaining the best user experience.
The two Zurich-based Fintech companies AMNIS and Futurae have joined forces to provide user-friendly and secure authentication to AMNIS users.
AMNIS provides a unique Fintech solution for SME. It simplifies foreign exchange, international payments and collections. The fully automated electronic platform gives clients access to a transparent fee schedule, smart automations and integrations.
With the Futurae integration in December 2018, AMNIS joins other leading Fintechs in raising the standard in customer-centric security.
Futurae offers a comprehensive, innovative authentication suite. Its core product is "Zero-Touch", a two-factor authentication solution that works without user interaction. The technology uses a machine learning algorithm to securely authenticate the user via ambient noise and ultrasound technology.
"We are excited to be working with AMNIS, as trailblazers with their novel vision to make foreign exchange trading more sustainable and usable to SME", said Sandra Tobler, CEO of Futurae. Philippe Christen, CTO of AMNIS added "The integration of the Futurae authentication solution was smooth and easy. Futurae enables an even more convenient client journey and moves our platform to the next security level".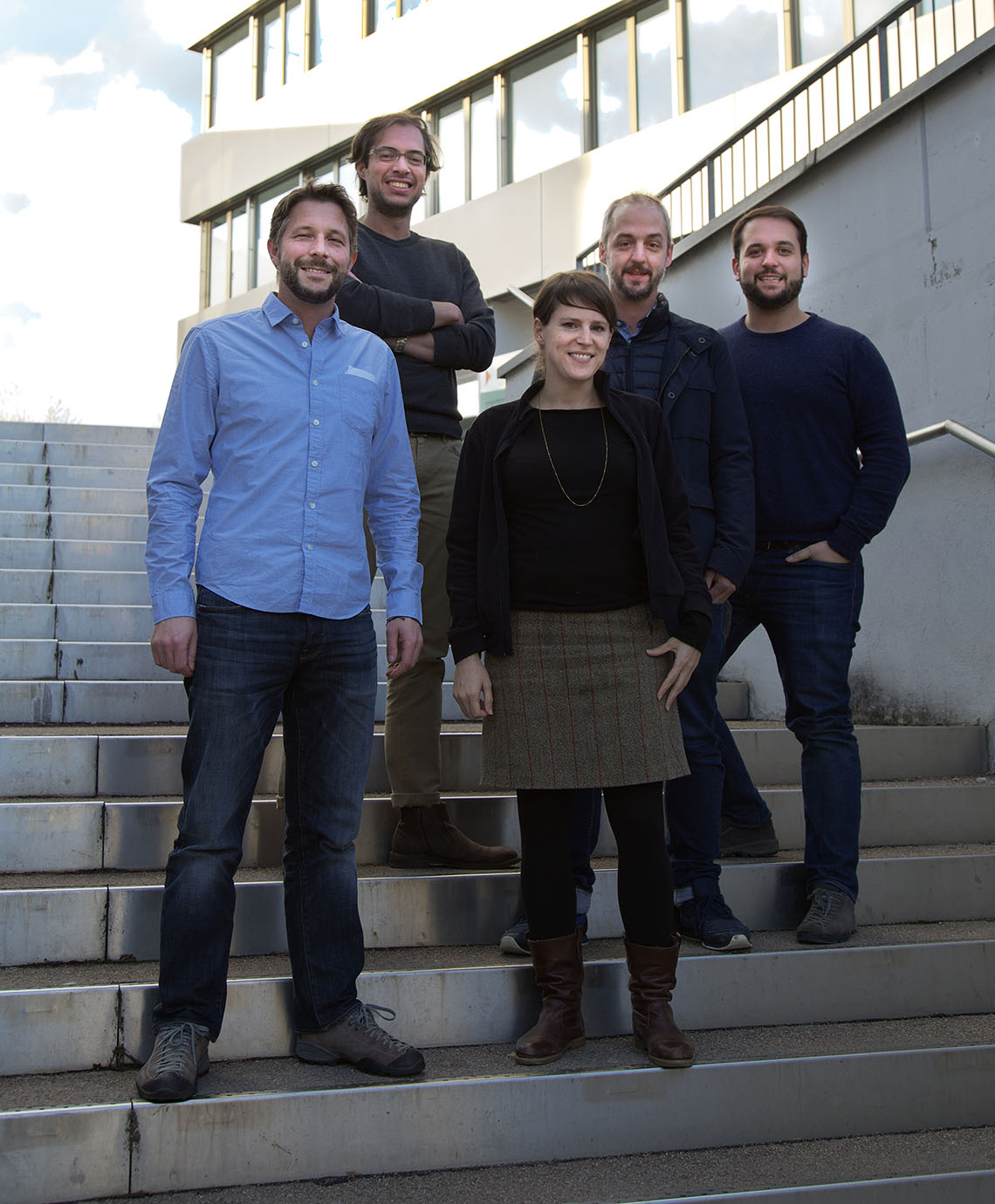 From left to right: Philippe Christens (CTO, AMNIS), Nikos Karapanos (CTO, Futurae), Sandra Tobler (CEO, Futurae), Michael Wüst (CEO, AMNIS), Claudio Marforio (COO, Futurae)




AMNIS integriert Login-Verfahren von Futurae Technologies
#### AMNIS Treasury Services AG setzt für ihre Zwei-Faktor Authentisierung auf den Partner Futurae Technologies. Durch diese Zusammenarbeit bietet die AMNIS Plattform ihren Nutzern den höchsten Level an Sicherheit und eine hohe Benutzerfreundlichkeit.
Die zwei Zürcher Fintech Unternehmen AMNIS und Futurae bieten den Nutzern der AMNIS-Plattform durch ihre Zusammenarbeit eine neues, sehr sicheres und benutzerfreundliches Login-Verfahren.
AMNIS betreibt eine einmalige Fintech Lösung für KMU. Sie vereinfacht KMU damit den Umgang mit Fremdwährungen. Über ihre voll automatisierte elektronische Plattform bietet sie ihren Kunden Zugang zu transparenten und fairen Konditionen, intelligenten Automatisierungen und Integrationen.
Mit der Futurae-Integration im Dezember 2018 zählt sich nun auch AMNIS zu den Fintechs mit höchsten Sicherheitsstandards und gleichzeitig sehr hohem Benutzerkomfort.
Futurae bietet eine umfassende innovative Authentication Suite an; Kernprodukt bildet die Zwei-Faktor-Authentisierung "Zero-Touch", die ohne Nutzerinteraktion funktioniert. Die Technologie basiert auf einem Machine Learning-Algorithmus der den User mittels Umgebungsgeräuschen und Ultrasound-Technologie sicher authentifiziert.
"Wir freuen uns auf die Zusammenarbeit mit AMNIS als Vorreiter mit ihrer neuartigen Vision, das Fremdwährungsgeschäft nachhaltiger und nutzbarer für KMUs zu machen", sagt Sandra Tobler, CEO von Futurae. Philippe Christen, CTO von AMNIS fügt an "Die Integration der Futurae-Authentisierungslösung verlief einfach und problemlos. Futurae ermöglicht ein noch komfortableres Nutzererlebnis und bringt unsere Plattform auf die nächste Sicherheitsstufe".
Contact: